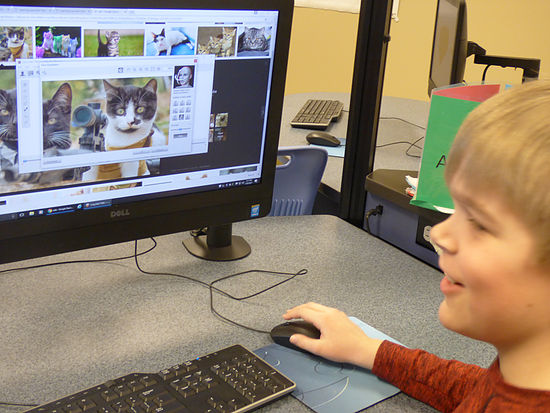 Hi everyone! There have been some fantastic developments in the lab over the past few weeks!
Blake has been working with Crazy Talk to animate pictures. Including this grumpy cat!
It was a HUGE hit with the whole class!
We had a couple of our youngest students in the class develop an APP! We had a little trouble uploading it to a device, but they completed it and problem solved their way through the whole thing. They should be very proud!!
One of my FAVORITE 3D designs EVER was printed! AN AMAZING DRAGON!!
I plan to print one for the lab as a model for what CAN be done and what is possible. UNBELIEVABLE JOB!
We tested the strength of a bridge built in class...our engineer was SHOCKED that it was able to hold so much weight. She continued to test until we found the breaking point. She is currently redesigning for a new test. Can't wait!!
Check back for more :)