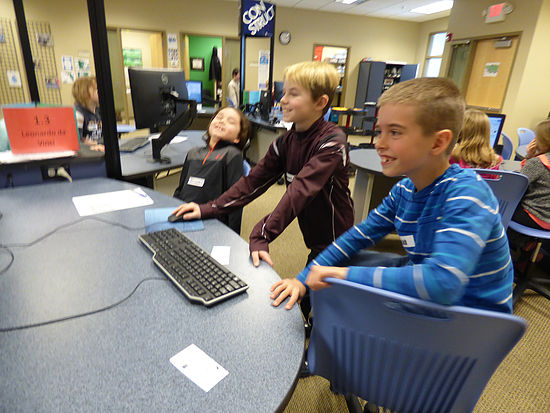 Today was a great day in the SmartLab! We had an opportunity today to work with partners and choose an activity to work on. There was a huge variety of topics chosen.
Comic Life
Animationish
Pixie (digital story-telling)
Lego robotics
Knex
3D Printing
and Even BRIDGE BUILDER!
We worked a little on developing SMART GOALS in the Lab, and all discovered that time goes super fast when you are in here...