January 9, 2017 | Tonya Greywind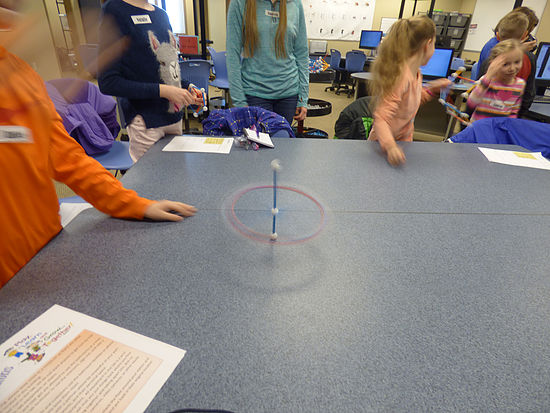 Welcome!
This is a space where I will share what the kids are doing when they attend SmartLab sessions! I will do my best to update this site after lab every week!
Today our focus was lab acclimation and to have some fun! Our agenda for the day was to:
Tour the lab
Learn about some of the lab equipment
Go over expectations
Learn how we will document what we are doing in the lab
Fun!
After our tours etc., we all participated in the "build a spinning top" challenge. We used zometools and designed our tops working with a partner.
The students had a lot of fun and went through many designs before settling on which one they would like to use for the timed trial. We had some really unique designs!
They did a great job and we had a lot of fun!!
Below are some pictures from our session. Enjoy!