February 10, 2017 | Tonya Greywind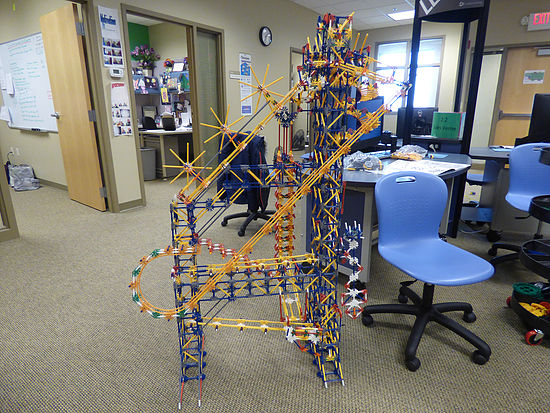 I hope everyone has had a wonderful week! So many different things going on in the lab!
The very complicated and amazing ball machine has finally been completed!
It was totally worth it!
We have some that are working on developing their skills in PowerPoint...I am so excited for a particular presentation to teach us all about different types of Parrots and how to care for them.
We have all been cast in the movie so more about that when filming continues. Should be very exciting.
Finally, we had some great 3D prints, and one team that focused on learning a little about lasers.
We also had two boys that took on the "Tallest Tower Challenge" and KILLED IT!!
The plan was to make a tall tower that could hold 3 text books for 20 seconds. Theirs held them indefinitely. AMAZING! Can't wait to see what happens next!
So many more things I can talk about....stay tuned