Medium
Overview
NDCDE carefully monitors the extent to which school districts are utilizing its various services to help ensure it is delivering the services necessary to support education throughout the state. Linked below are the dashboards designed to assist with this evaluation.
CDE Enrollment Data
This dashboard contains a heat map with overall NDCDE enrollments by year and data broken down by course and grade level. Toggle at the bottom of the dashboard to view each data set. Click here to view in a new tab.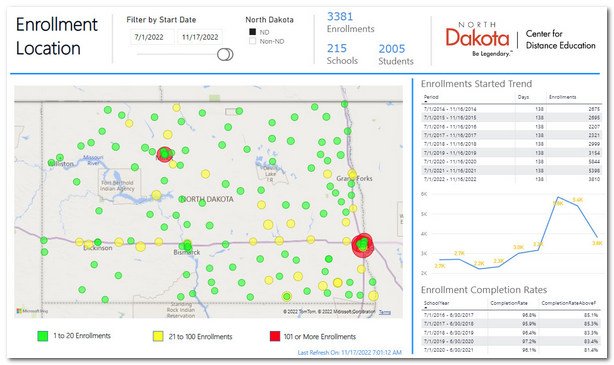 Drivers Education
NDCDE partners with NDDTSEA (North Dakota Driver and Traffic Safety Education Association) to provide a learning management system for driver education. Our dashboard shows districts, schools and individual instructors using this partnership to deliver instruction. Click here to view in new tab.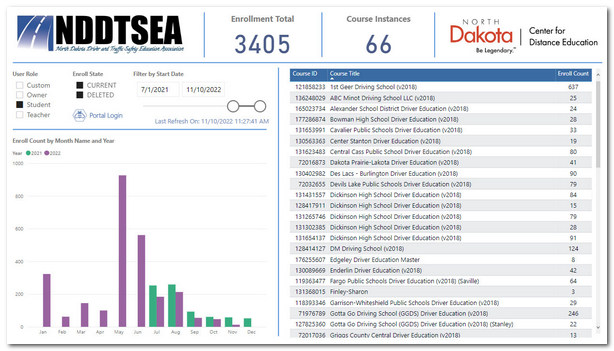 SmartLab Education
Shows where each SmartLab is located, how many students are served, and contact information for the lab facilitator. Click here to view in a new tab.