Medium
To participate in the remote session with the NDCDE help desk, you will need to navigate to the following page and follow these steps: 
Step 1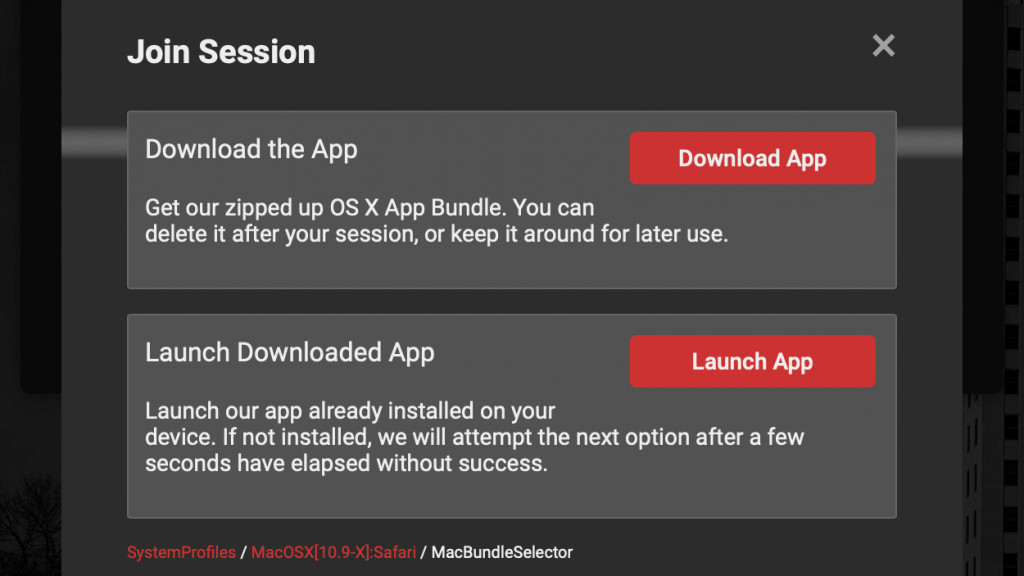 Step 2: Allow the ScreenConnect Download.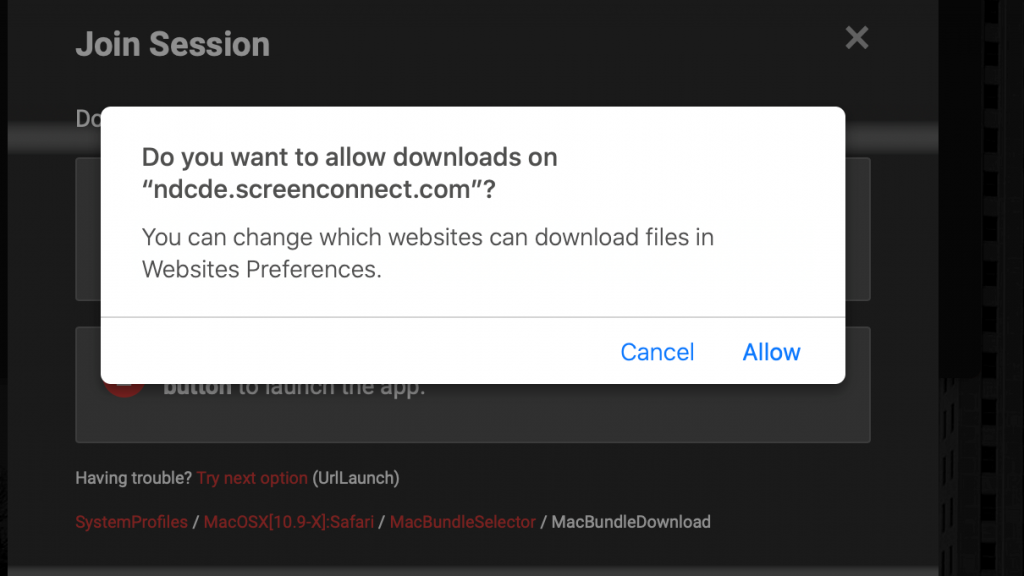 Step 3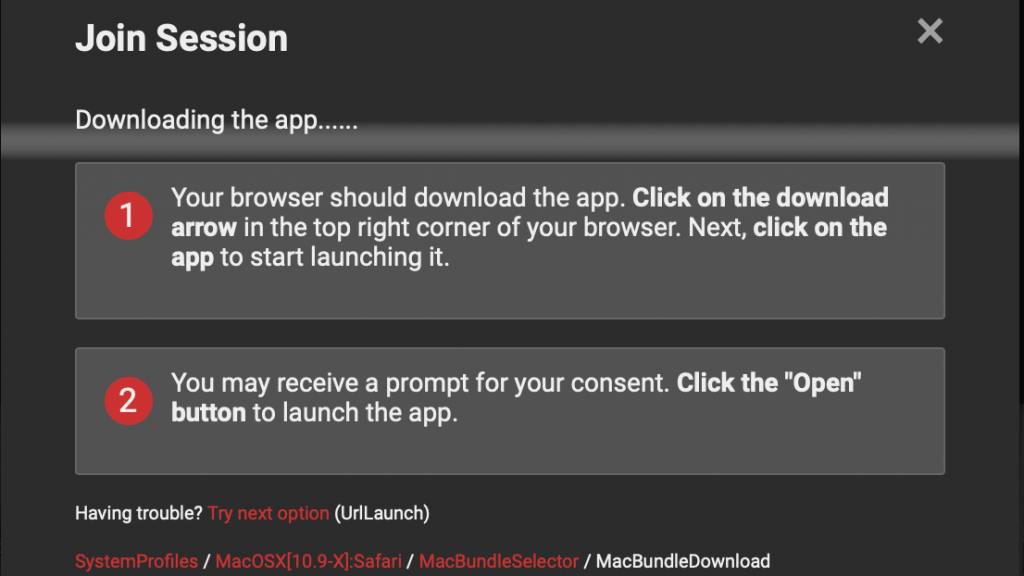 Step 4: Allow your computer to OPEN the app.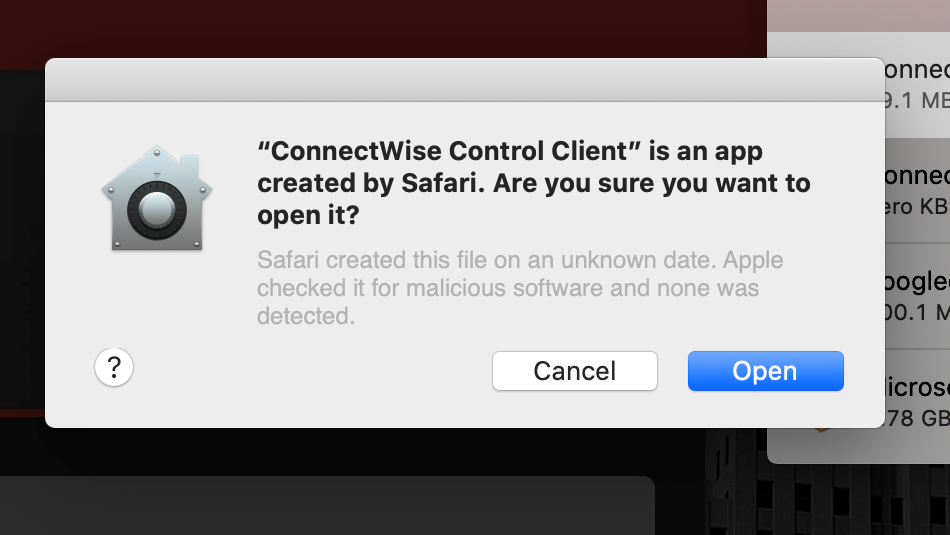 Step 5: Choose Open System Preferences to grant access to the app.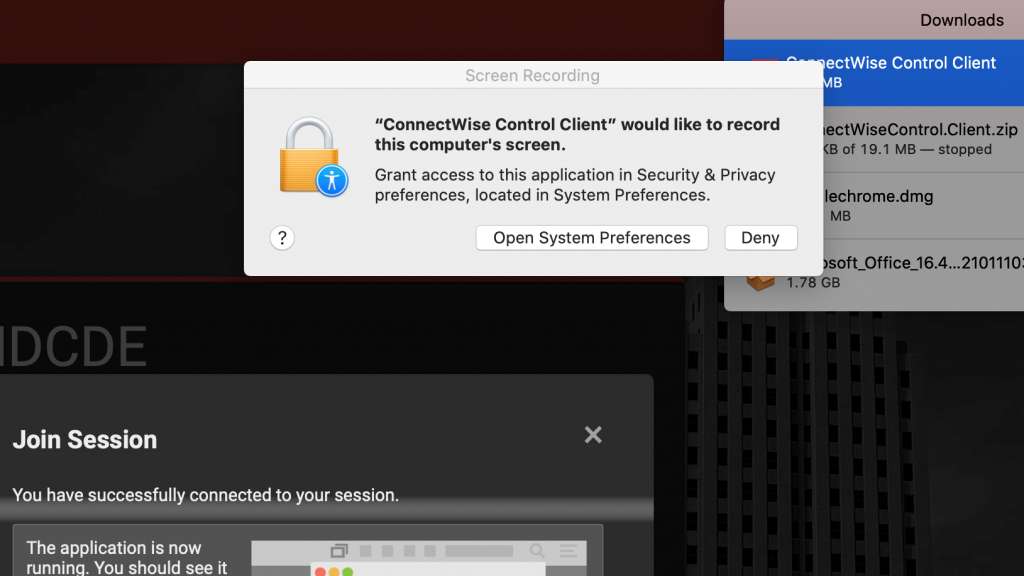 Step 6: Select ConnectWise Control Client
Step 7: Choose Quit Now.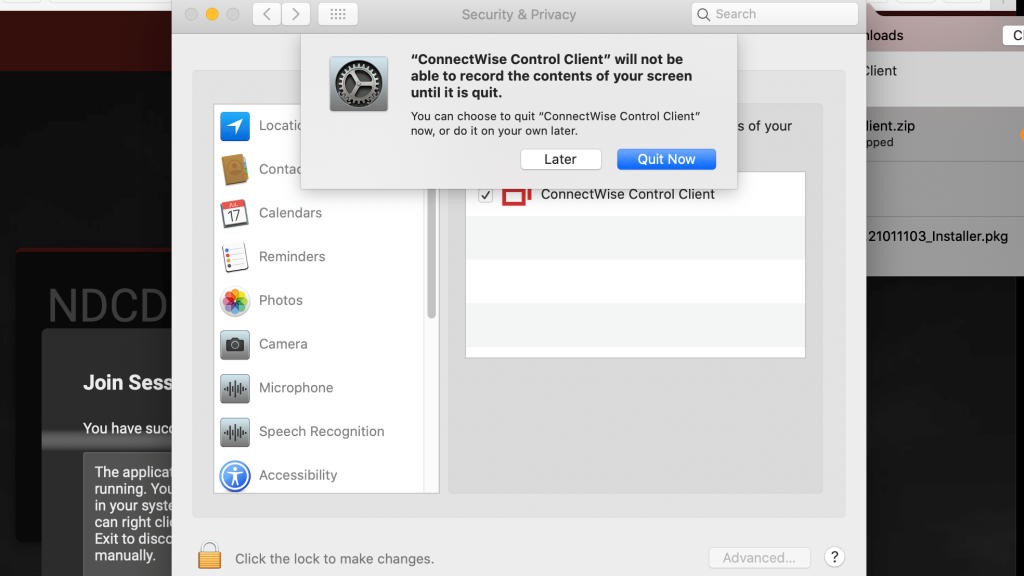 Step 8: Enter the password for your computer to unlock Security & Privacy preferences.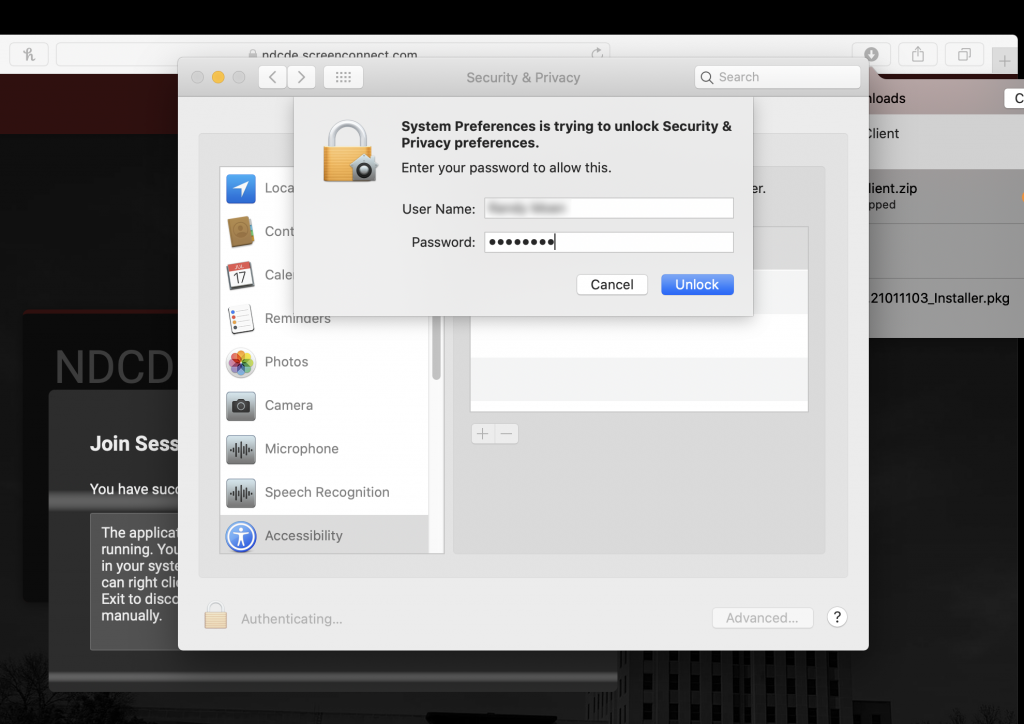 Step 9