Medium
Accessing & Reviewing Course Activities
To start working in your courses click a COURSE CARD from HOME.
From here, you can:
Use the list on the left side of the screen to see upcoming tasks. Items needing immediate attention are listed first.
Access the next item due using the UP NEXT link.
See all recent activities performed by you or your teachers in the ACTIVITY FEED.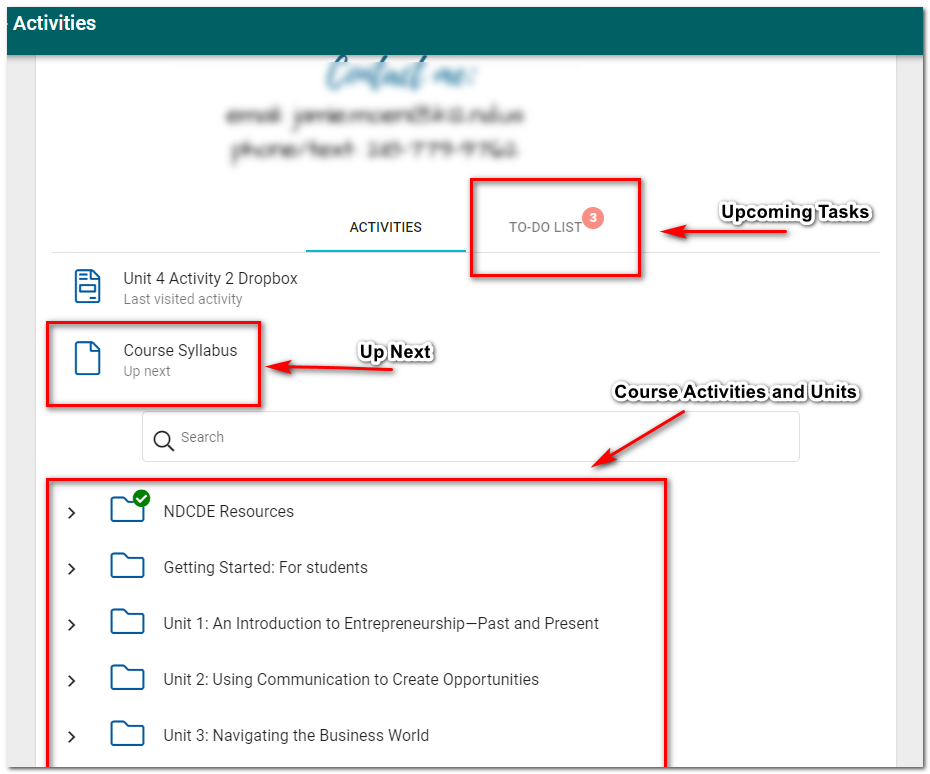 Buzz Tip: From the Home page, you can access the ACTIVITIES TOOL for a specific course by clicking that COURSE CARD.