Medium
Introduction
Web conferencing is a type of computer networking or teleconferencing that allows you to meet with your teacher in real time over the Internet. You can talk with your teacher during his or her office hours (found in Genius) about your class face to face in real time. You can ask questions and get private tutoring through Microsoft Teams.
How To Request a Teams Meeting
To meet with your instructor, you will want to complete a Teams Meeting Request Form. You can do this by clicking on the link in your gradebook. Your instructor will then send you an email containing information on your meeting.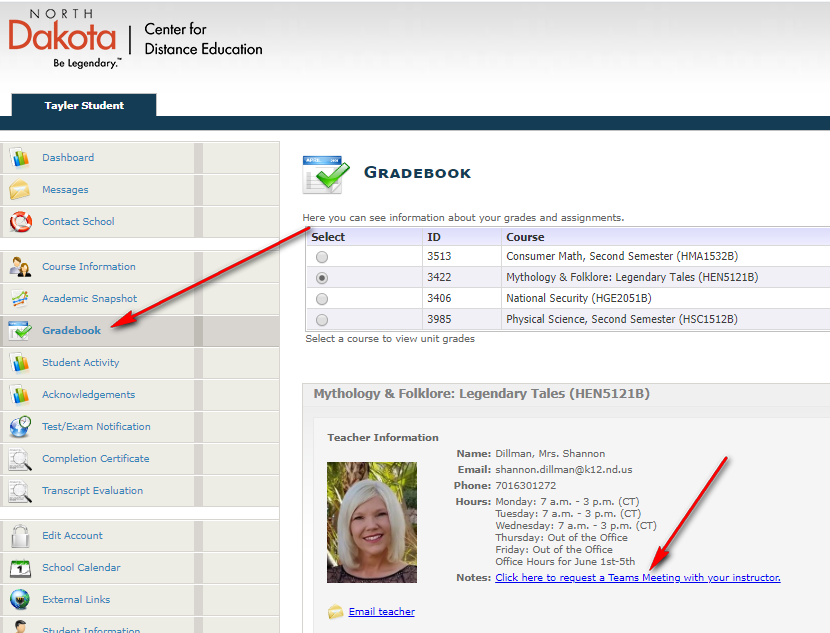 Connecting to a Teams Meeting
For best connectivity results in a Teams Meeting, it is recommended to use a desktop or laptop PC. CDE also recommends accessing Teams Meetings in a web browser. For further assistance with accessing a Teams Meeting, please refer to Microsoft Support's Join a meeting in Microsoft Teams page.